Welcome to the luxury Guesthouse Suite Oriani
Accomodation
Welcome to Rome, to the Townhouse Suite Oriani, guests of a prestigious historic villa in Art-Nouveau style located in the Parioli-Villa Borghese neighborhood. The elegant relaxing atmosphere, the unique location, in an area of Rome filled with vegetation, away from the hustle and bustle of the nearby historic center, gives Suite Oriani that touch of a privileged atmosphere of peace and privacy. A relaxing area... ... in the exclusive neighborhood of Parioli-Villa Borghese in Rome, Suite Oriani is located inside an elegant villa built in 1929, taking inspiration from the Art-Nouveau style. The elegant antique furnishings, the modern comforts and the beautiful location make Suite Oriani a charming Townhouse, ideal for business and tourist stays, honeymoons and pleasant vacations.
Via Barnaba Oriani 92, 00197 ROMA IT
+393282843410
+39063218353
suiteoriani@gmail.com
Living the Suite Oriani: living a part of the history of Rome. The history of Suite Oriani and the villa that houses it is inextricably linked to the neighborhood of Rome that is called "Parioli". This area of the Capital between Villa Borghese, Vill'Ada and the largest bend of the Tiber, is named after the hill on which it stands. It was called "Peraiolo" since the Middle Ages because it was an area in which cultivation of the pear tree abounded (from "pero" in Italian). The first homes were built in the 1890s in keeping with the style that was spreading throughout Europe – Art-Nouveau – which in Italy was reinterpreted as the Liberty style.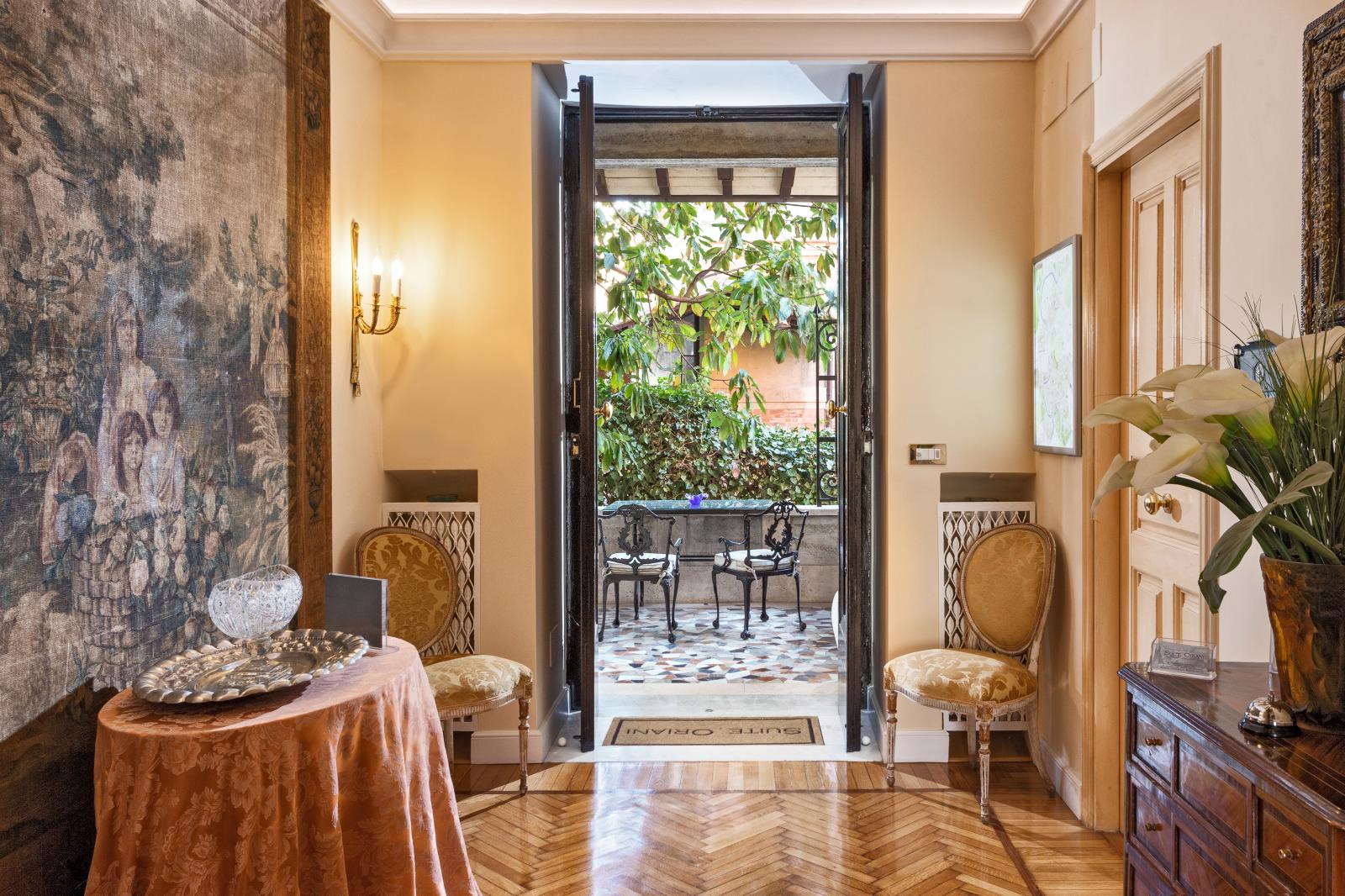 Our Guests Say:
"Excellent stay and unique experience. Super friendly and hospitable staff, relaxing environment away from the fuss of the city, nicely decorated rooms with art nouveau art and furniture and amazing neighbourhood. Best choice of accommodation in Rome!!" ... from Google.com